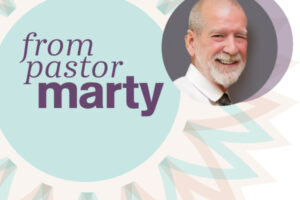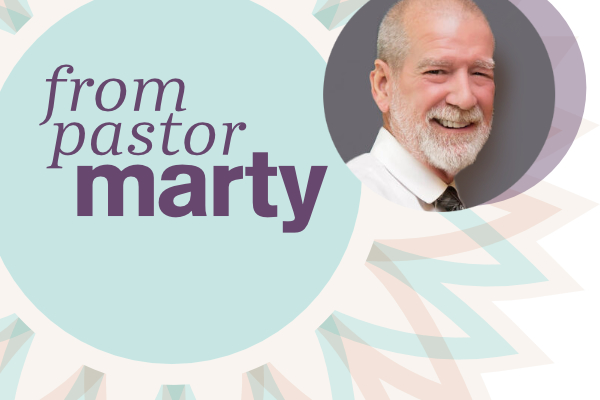 by Pastor Marty Price
"I'm busy, too busy" seems a recurring refrain in most casual conversations. And I can certainly relate. I typically spend a portion of Mondays planning my week, prioritizing my tasks, and then trying to figure out when and how I will do them. And that is before any unexpected visits, calls, or other last-minute situations that demand time and attention. There are always unfinished (or not yet begun) tasks at home, schedules to coordinate, meals to be planned and prepared, and never-ending decisions. As Christians, our lives should be joyful, filled with joy (John 15:11). When we fill every day/week without building space to rest, refocus, reflect, or worship; our joy dissipates like fog in the sunshine. It's gone, but we didn't notice it leaving or how it left. And frankly, our absence of joy can harm those nearest us. What can we do?
As we run through May, and summer approaches, don't "forget God." While that seems impossible, scripture often speaks of God's people forgetting Him, even in the context of serving Him (Ps. 78:11, Amos 5:21). To be clear, forgetting God means that He is not at the forefront of our minds or the top of our priorities. Recognize you can't do everything and schedule the best things first. Don't neglect worship and study (think Mary rather than Martha, Luke 10:38-42). Time with God and His family must be a priority.
Sometimes our busyness is driven by anxiety and stress. We're busy because we fear failure or equate busyness with success. Philippians 4:6–7 says, "Do not be anxious about anything, but in every situation, by prayer and petition, with thanksgiving, present your requests to God. And the peace of God, which transcends all understanding, will guard your hearts and your minds in Christ Jesus." We must be intentional about making time to rest in Jesus. God is in control, and He is trustworthy.
"Oh give thanks to the LORD, for He is good, for His steadfast love endures forever! Let the redeemed of the LORD say so, whom He has redeemed from trouble and gathered in from the lands, from the east and from the west, from the north and from the south." Psalm 107:1-3. When praise becomes a priority, we will find our attention focused, our dependence transferred from ourselves to God, and our souls refreshed in Him.
Isn't this an article about being too busy, and you give us three more things to do? Yes, indeed, because the struggle we have is not simply being too busy but being busy not doing the best things. You will see many opportunities to add to your schedule in this newsletter. They are designed to help you remember, trust, and thank God so that your schedule and life glorify God.
These are fun days and exciting times. God is good indeed!