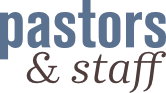 Marty Price
Executive Pastor
Scott Stephens
Pastor of Biblical Counseling
Pastor Marty came to be the pastor of Pendleton Street Baptist Church (now West End Baptist Church) in 2003.  He and his wife Suzanne have a son and two daughters (all married), and seven grandchildren.
Before coming to PSBC/WEBC he served as a church planter, mission church pastor, and has worked with the South Carolina Baptist Convention and the Lexington Baptist Association.  His theological education includes studies at Mid-America Baptist Theological Seminary, New Orleans Baptist Theological Seminary, and he holds a Th. M. from Covington Theological Seminary.
Over the past few years, Marty's pastoral  responsibilities have included overseeing decision-making and construction for PSBC/WEBC, as the church sold the old building, purchased property for a new location, built a new worship center, and changed the church name to West End Baptist Church. 
Marty has a true pastor's heart. He is committed to bring the truth of God's Word to the PSBC family and to spread the gospel of Jesus Christ to the community – not only in word but also in deed. 
On Sunday, March 24, 2019, PSBC/WEBC ordained Rev. Scott Stephens to the Gospel Ministry.  Scott has been a member of PSBC since May of 2014.  Scott has received a master's degree in biblical counseling the Southern Baptist Theological Seminary and is currently a PhD student studying biblical counseling at the Southwestern Baptist Theological Seminary. In addition to his seminary studies, Scott has completed a 2-year study at the Redeemer Biblical Counseling Training Institute where he currently serves as a board member. His wife, Loretta, recently completed her training at the Redeemer Bible Counseling Training Institute as well. 
For the past 8 years, Scott has been a counseling resource for PSBC and has provided counseling to area pastors through the Covenant Counseling Center, a not-for-profit organization he started to help pastors with their counseling needs, as well as to provide training in "one-anothering," and the basics of biblical counseling for their small-group leaders. He serves on the Leadership Team, and has fulfilled many pastoral duties, including preaching. 
Financial Secretary
Genia Hester
Office Manager
Kendra Irish