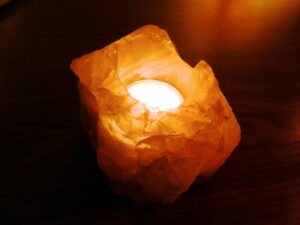 by Pastor Marty Price
I recently stood in the bright morning sunshine of what was soon to be a 70-degree February day (every February day should be 70 degrees!) and remembered the line from a Robert Browning poem – "God is in his heaven, / and all is right with the world!"  And it was easy to see the glory of God on display on a day like that. A nearby friend heard me comment and replied, "God is in his heaven, but the world is changing – and keeps getting worse." 
Both statements are accurate. Our sovereign and holy God is the same as He has always been and will always be – righteous and gracious, just and merciful, awake and active. Because I am His and He is mine, I can rest in His care and provision and feel that all is right in the world. But it's not. A quick look at the news or any of the online social media apps, or just walking around Greenville, and it's easy to see the problems of the world are at our door.
Not long ago, Christians were considered society's "moral" segment, doing good and standing against evil. Many in our world now don't even believe that Christianity is good. What does all of this mean for us? 
First, we must take Jesus' introduction to the Sermon on the Mount to heart. We ARE the salt of the earth and the light of the world. We need to care for our city and community in practical ways so "they may see your good works and give glory to your Father who is in heaven" (Matthew 5:16). Doing good is not, in and of itself, evangelism. It does, however, testify to the goodness of God, strengthen His church, and to a world that often mocks our morals open a path for the Gospel.
J. Dean Crain began his pastoral duties at Pendleton Street Baptist Church in Greenville, South Carolina, on January 1, 1931. The title of his first sermon was "The World's Only Need," and his text was 1 Corinthians 2:2 (look it up). Twenty-one years later, on February 24, 1952,  he preached the same message at retirement. In a constantly changing world, it is refreshing that God and His message do not. As always, friends, the world's only need is Jesus. Let's make sure we are making Him known by our actions and words. After all, w|e exist to Glorify God by Making Mature Disciples of All Nations, starting here in the West End!
Marty