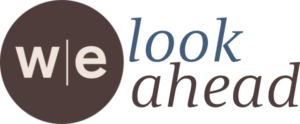 Saturday, December 2: 8:00 a.m. Christmas Decorating & Cleaning Day!
Sunday, December 3: 2nd Sunday of Advent
Sunday, December 10: One Year Anniversary in our new building! 3rd Sunday of Advent, and Children's Christmas Party after worship service
Saturday, December 16th: Cookies & Cocoa for Gals of All Ages! 2:00 to 4:00 p.m., ladies, please join us for cookie decorating, hot chocolate, and fellowship! Bring a treat to share! Contact Sharon, Olivia, or Cindy for more info or to RSVP.
Sunday, December 17: 4th Sunday of Advent
Sunday, December 24: Christmas Eve Candlelight Services, 10:30 a.m. and 5:00 p.m. 123 Arlington Ave. (Light refreshments will be served.)
Please note, West End Baptist Offices will be closed December 25th through January 1st for the Christmas and New Year's Season.