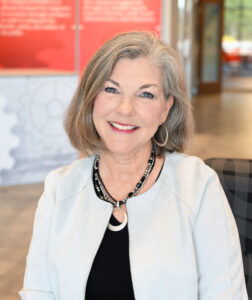 My name is Loretta Stephens. Let me introduce you to the resource that was shared with me over seven years ago to grow in God's Word….The First 5 app.  It has been life changing for me. It is a resource that is always at my fingertips. The First 5 Bible Study has helped me to gain a better appreciation and love for EVERY book of the Bible.  You can use the First 5 app alone or purchase the study guide for each study. First 5 has now gone through the entire Bible in 5 years, so you can always look back on previous studies. A wonderful reference to use alongside whatever teaching Marty or Scott is leading.
I am passionate about facilitating our bi-weekly Ladies Bible Study to discuss what God is teaching us. Why not join us for the next study of the Psalms? Even if you can't attend, download the app and take the First 5 minutes of your day (or sometime in your day) and participate. You will be blessed and encouraged.  
Praying Through the Psalms: 30 Days To Uncomplicate How You Talk to God  A Study of the Book of Psalms
A six-week study in the First 5 app, starting August 7
 Maybe prayer isn't as hard as we make it.
The Bible tells us in 1 Thessalonians 5:17 to "pray without ceasing." But if we're honest, that often feels impossible. Prayer can seem like a language to learn or a puzzle to solve, and everyone else appears to know how to do it "the right way" except you.
The book of Psalms is filled with prayers God has graciously given us to show it is possible to pray without ceasing — but only if we let go of our impossible ideas about how we're "supposed to" feel, what we're "supposed to" say, and where we're "supposed to" be when we come to Him.
Praying Through the Psalms offers an invitation to see prayer as not just something we're supposed to do for God but a way of receiving everything we need from Him.