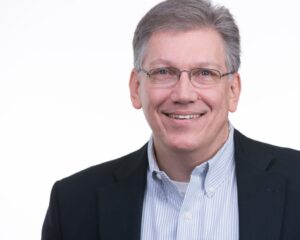 by Scott Stephens
Scott Stephens is the counseling pastor at West End Baptist Church's West End Counseling Center, a board member of Redeemer Biblical Counseling Training Institute, and a PhD student in the Biblical Counseling Program at Southwestern Baptist Theological Seminary. To find out more about our counseling center (WECC), please call the church at 864-232-7312.
Every day we are confronted with issues and circumstances that cause us to ask, "What do I do now?" Having to make hard decisions is common in this fallen world. Many times, the solutions to the problems we are experiencing are not obvious. As we think through all the alternatives, we have a strong desire to make the "right" decision. Usually as a result, we find ourselves in a state of inactivity. Too many times though, we forget to include God in the decisions we need to make. Yes, we as Christians want to live in God's will, but asking Him for regular guidance, for wisdom, and discernment tends to be an afterthought.
As we find ourselves paralyzed by the thought of making a bad decision, we can rely on truths from Scripture for guidance. Here are a few to meditate on:
God loves us! – For God so loved the world, that he gave his only Son, that whoever believes in him should not perish but have eternal life (John 3:16).
Jesus sustains us! – The Son is the radiance of God's glory and the exact representation of his being, sustaining all things by his powerful word. After he had provided purification for sins, he sat down at the right hand of the Majesty in heaven (Hebrews 1:3).
God provides wisdom! – If any of you lacks wisdom, let him ask God, who gives generously to all without reproach, and it will be given him (James 1:5).
God provides His Word for guidance! – Your word is a lamp to my feet and a light to my path. (Psalm 119:105).
All Scripture is breathed out by God and profitable for teaching, for reproof, for correction, and for training in righteousness (2 Timothy 3:16).
God cares about our circumstances! – Humble yourselves, therefore, under the mighty hand of God so that at the proper time he may exalt you, casting all your anxieties on him, because he cares for you (1 Peter 5:6-7).
God is trustworthy to help us! – Trust in the Lord with all your heart; do not depend on your own understanding. Seek his will in all you do, and he will show you which path to take (Proverbs 3:5-6).
Do not be anxious about anything, but in everything by prayer and supplication with thanksgiving let your requests be made known to God.  And the peace of God, which surpasses all understanding, will guard your hearts and your minds in Christ Jesus (Philippians 4:6-7).
Deciding what to do about a complex issue is not something to be done quickly or considered lightly. Most importantly, it should not be done alone. God loves us and He wants us to trust Him for guidance. Make sure that you are talking to Him and listening to what He says in His Word. Pray for wisdom and discernment, and don't hesitate to seek a wise and discerning brother or sister in Christ to talk to. Sometimes another perspective can make all the difference!
Always remember this when asking "What do I do?" Every decision should be evaluated by the question, "Will this solution glorify God?"