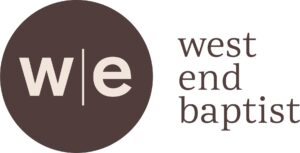 Greenville, SC- November 22, 2022
West End Baptist Church (formerly Pendleton Street Baptist Church) was founded as a mission of First Baptist Church almost 130 years ago to serve the Greenville's West End. The old sanctuary was built c.1964 at 1100 South Main Street (formerly Pendleton St.) and had the tallest steeple in Greenville at the time.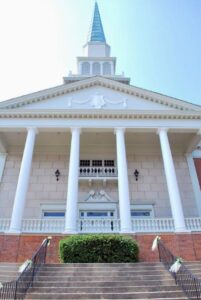 Former PSBC building on S. Main
In 2016, the church made the difficult decision to sell a portion of the S Main St. property, now occupied by an apartment complex, and has been meeting at the Greenville Hilton for almost 6 years. In April of this year, we began construction of our new facility in the West End on the corner of Arlington Ave and Anderson St.  Our new location and our passion for the West End communities led us to change our name back to the name we began with in 1890, West End Baptist Church.
Celebrating our past and future, the new facility features a beautiful stained-glass window that formerly overlooked the old baptistry. Also, The Welcome Center displays design elements incorporating copper saved from the old steeple.
West End Baptist will have its first service mid-December and will have a Christmas candlelight service on December 24th at 5 PM.
123 Arlington Avenue, Greenville, South Carolina 29601  
Marty Price, Pastor of West End Baptist Church, said…
"It is exciting to come back home to the West End. We know God has placed us here and kept us here to share His love with the West End and beyond."
Many have expressed an interest to know what happened to the church and the congregation from the big church that was across from the ballpark.  The answer is… We are back!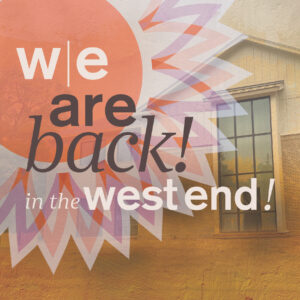 Come worship with us in person at 123 Arlington Avenue or online at webcgreenville.org.